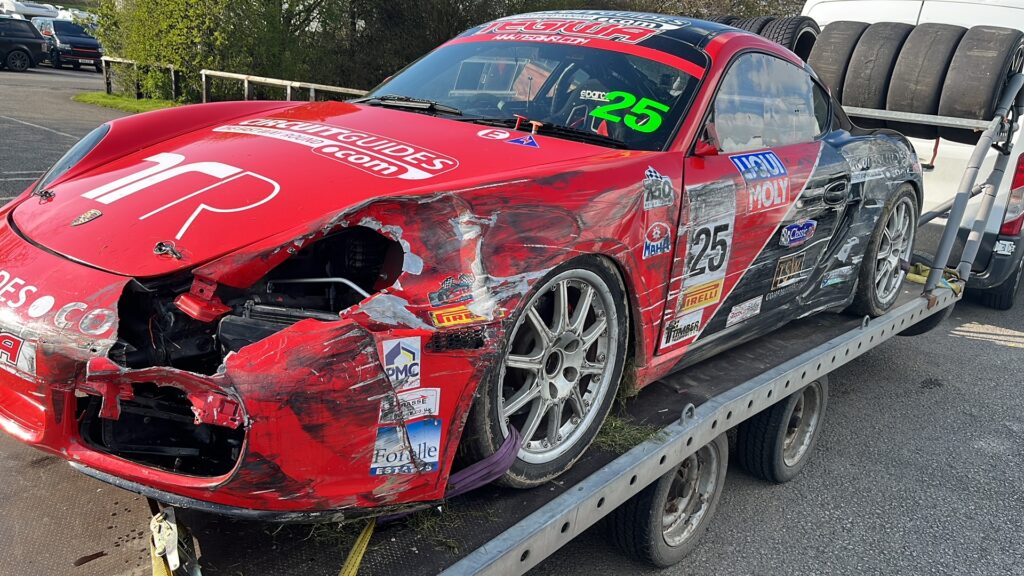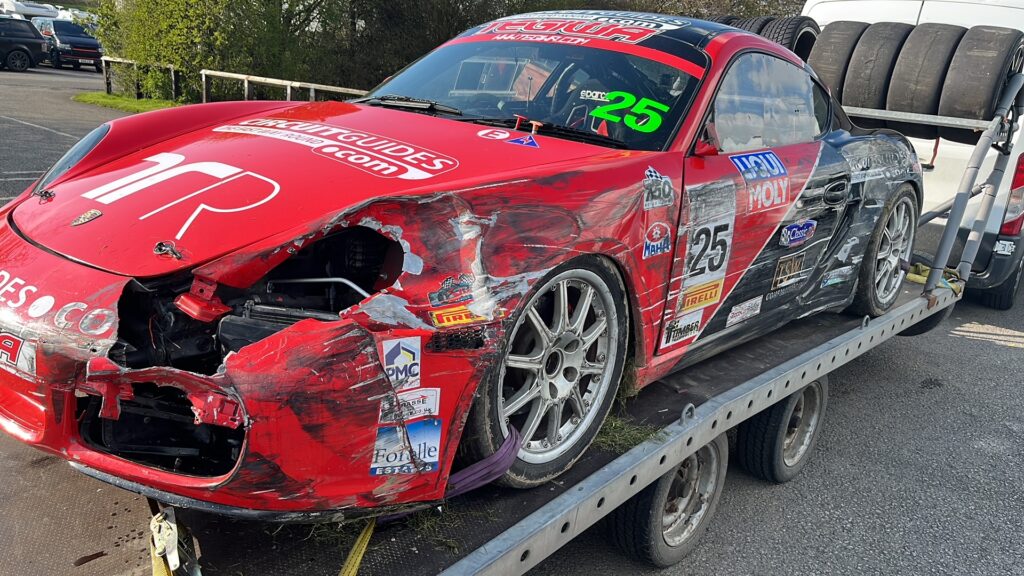 The Croft Crash is not what we wanted, but to put a positive spin on it we crash so you don't have to! We learn and teach you the lessons learnt.
So what went wrong to make us crash the circuitguides.com Porsche Cayman at Croft circuit and how can you avoid the same thing?
Well I was not driving (Les Charneca) it was my co-pilot Rob Smith and it happened on the exit of Sunny Out. Well, in Rob's defence and a lesson to us all. I sent him out on the Toyo R888R tyres that we were using for the race without doing any testing at all. Previous to this we had only tested on Pirelli slick tyres. So it was my new co-drivers first real race (not testing or SIM) in the car and the first time on the treaded tyre.
I gave him the majority of qualifying to get used to the car with the tyres but it was not enough. With hindsight we should have tested on the treaded tyres first, even if not at Croft to get used to the reduced grip. The Toyo R888R's are fantastic tyres, well in the dry anyway, but they are no match for racing slicks.
So, the lesson from this expensive episode is don't go out with a new setup without getting enough time in the car first and four or five laps for qualifying is not really enough.
As a side note; Sunny out is the worst place to go off at Croft, there is very little run off and banking and barriers do not give!