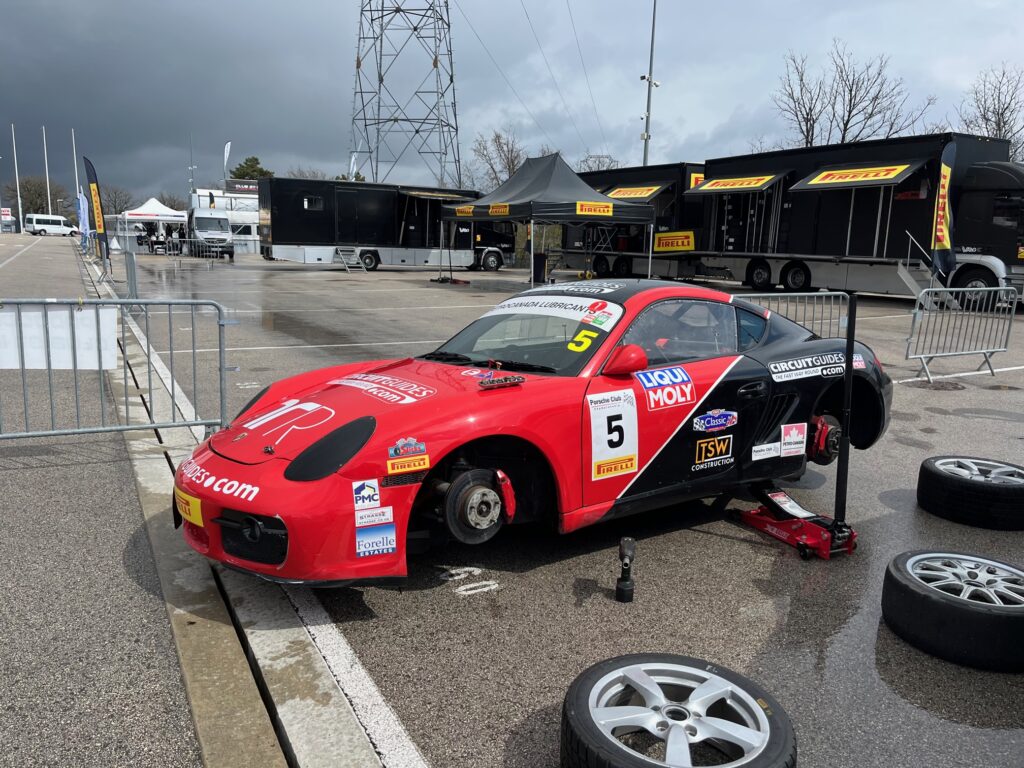 CircuitGuides.com return to the fabulous Circuit Dijon-Prenois ® to update the European Circuit Guide. Mainly wet running but we did manage two dry sessions. The second half of Circuit Dijon-Prenois ® is very tricky in the wet but the first half is relatively good with a very abrasive surface.
Circuit Dijon-Prenois® gave us rare opportunity to use sixth gear on a circuit as the main straight is very long and the approach from the final corner is very fast indeed.
The facilities are excellent, the people very friendly and being France the food was top dollar too.